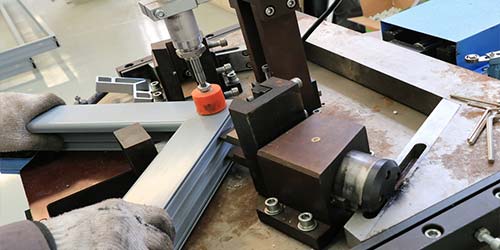 Shade Solutions Made in Texas!
It's no secret to anyone that summer is both a time when you want to spend time outdoors. At the same time, with temperatures as high as the mid 90's and humidity as well, summers here in Austin, TX can also be hot and sticky. That means if you want to be able to enjoy your backyard or patio at home or you want your customers to feel comfortable when they're at your store or restaurant, you need to find the right solutions for keeping your outside areas cool and shaded.
That's why Hill Country Awnings & Shades of Texas is the only name you need to remember when it comes to interior and exterior shade solutions for your Austin, TX home or business. Our skilled awning manufacturers, power awning manufacturers, patio cover manufacturers, patio shade manufacturers, and power screen manufacturers can custom create anything you need to add more shade to your patio and other outside areas.
Patio Cover Manufacturer and Awning Manufacturer
If you have a patio that has no cover or that gets a lot of direct sun, you might not want to spend time outside in the summer. But you don't need to miss out on the chance to enjoy meals on your patio this summer.
Instead, have one of the patio cover manufacturers or awning manufacturers at Hill Country Awnings & Shades of Texas here in Austin make the perfect outdoor shade solution for your home. An awning, patio cover, or patio shades can reduce glare, protect your furniture and reduce the temperature on your patio by as much as 30 degrees Fahrenheit!
Power Awning and Power Screen Manufacturer
Sometimes you want shade and sometimes you don't. Depending on the time of year, or how much direct sunlight your outdoor areas get, you might not want an awning or sunscreen that's always shading your patio or outside walkways.
At Hill Country Awnings & Shades of Texas, we're also manufacturers of power awnings and power screens that put the control in your hands. With the press of a button, you can raise or lower your power awnings and power screens whenever you need to. Plus, since we manufacture most of the products we provide, your power awnings and power screens will always we made to the exact measurements of your home or business.
Your Manufacturer of Awnings, Patio Covers, Power screens and more!
At Hill Country Awnings & Shades of Texas, we manufacture a wide variety of interior and exterior shade products for both homes and businesses throughout Austin, TX and the surrounding areas. In fact, we make most of our products right here in Austin, TX including:
Awnings
Retractable Awnings
Patio Covers
Patio Shades
Power Screens
And more!
Contact us today to set up your free shade consultation!